posted on 10/22/2020 22:19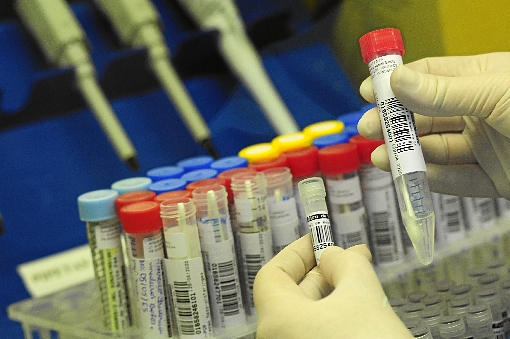 (credit: Carlos Vieira / CB / DA Press – 4/29/20)
Plasma transfusion with antibodies for patients with covid-19 does not decrease the chances of worsening or death, according to a study conducted in India and published on Thursday (22), although those responsible for other ongoing research of this type disagree.
With a palette of treatments currently very limited against the new coronavirus, while research around the world continues to search for an effective vaccine, the first results of clinical tests to evaluate the effects of a plasma transfusion – the liquid part of the blood that concentrates antibodies after an illness – a method authorized in countries like India or the United States, do not seem hopeful.
"The convalescent plasma [da covid] showed limited efficacy "in treating new patients with moderate forms of the disease, according to the study conducted in India and published in the medical journal BMJ, which, however, recommends further studies concentrated in plasma containing high levels of neutralizing antibodies.
According to some studies, plasma transfusion of people with antibodies is effective in the treatment of Ebola or SARS, which belongs to the family of the new coronavirus.
In the case of covid-19, however, recent studies suggest a possible efficacy of plasma.
But in the Indian clinical trial, conducted with patients chosen by lot in dozens of public and private hospitals in India, the researchers found that this method did not reduce mortality or prevent patients in moderate states from getting worse.
The study, funded by the Indian Medical Research Council, recruited 464 adult patients, with an average age of 52, between April and July and randomly separated them into two groups.
A group of 229 patients received usual care, while another 235 patients received plasma transfusions from convalescents, in addition to the usual treatment.
After 28 days, 44 participants (19%) in the group that received plasma and 41 (18%) in the other group developed a severe form of the disease or died.
On the other hand, according to the study, plasma transfusions helped to improve breathing difficulties and fatigue, while the virus was less detectable after seven days.
This test was "rigorous," said public health expert Elizabeth Pathak in a statement released by the BMJ.
But Britain's National Health Service, which runs the same type of plasma test, was more cautious, noting that the Indian test used plasma that contained 6 to 10 times less antibodies than those collected in the United Kingdom.
"There are other promising elements that indicate that convalescent plasma with high levels of antibodies can improve the luck of patients," he said.