Mom's Spicy Chili Soup
Mom's Spicy Chili Soup Recipe.
 How To Make Mom's Spicy Chili Soup.
Check below for printable version of Mom's Spicy Chili Soup.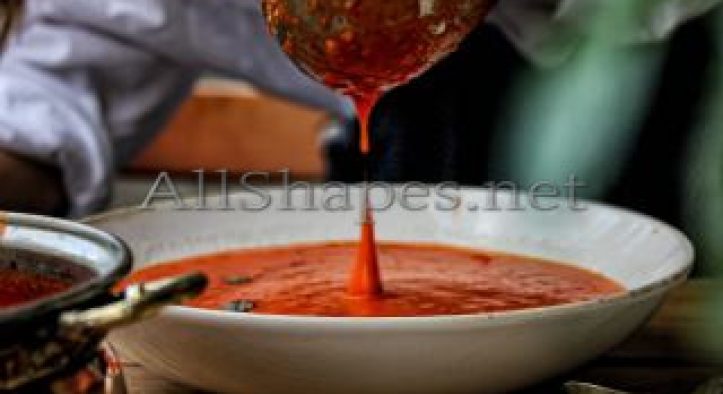 Print Recipe
Ingredients
2 lbs. lean ground beef

2 Large onions (chopped)

1 Medium green pepper (chopped)

1 1/2 cups water

Salt to taste

1/2 Teaspoon pepper

1 Teaspoon celery seed

1/2 Teaspoon garlic powder

4 Tablespoons chili powder

3 Tablespoons ground cumin

1/2 Teaspoons thyme

1/4 Teaspoons cayenne pepper

1 # 2 Can stewed tomatoes

1 #2 Can tomato juice

1 1/2 Cups catsup

2 Cans kidney beans or pinto beans
Instructions
Brown ground beef, when browned add onion and green pepper and cook five minutes over medium heat. Drain.

Add water and seasoning, mix thoroughly.  Cook ten minutes longer to make sure the spices are cooked into the meat. 

Stir in tomatoes, tomato juice and catsup.  Bring to boil, reduce heat and simmer one hour covered, stirring occasionally. 

Add beans and simmer ten minutes longer.  Serves 8 to 10.

Tip:  Angela and I also add a medium yellow and a medium red bell pepper to this recipe.  We also add quite a bit more cayenne pepper to make the chili hotter.
We have partnered with a job search database and portal, so you can find millions of jobs (IT jobs, Nursing, Engineering, Doctor, Handyman, Contractors) from our website and apply jobs for free. Just change keyword and city of your choice and hit search.
Search Millions of Chef Jobs
---
Amazon Affiliate Disclosure Notice
Allshapes.net is a participant in the Amazon Services LLC Associates Program, an affiliate advertising program designed to provide a means for sites to earn advertising fees by advertising and linking to Amazon.com. Amazon, the Amazon logo, AmazonSupply, and the AmazonSupply logo are trademarks of Amazon.com, Inc. or its affiliates.
Tags:
Mom's Spicy Chili