The stylist Faïza Antri Bouzar unveiled, Thursday evening at the Sofitel Hotel (Algiers), her new collection entitled "Yesterday for tomorrow", which is a tribute to the prestigious past of traditional Algerian female attire.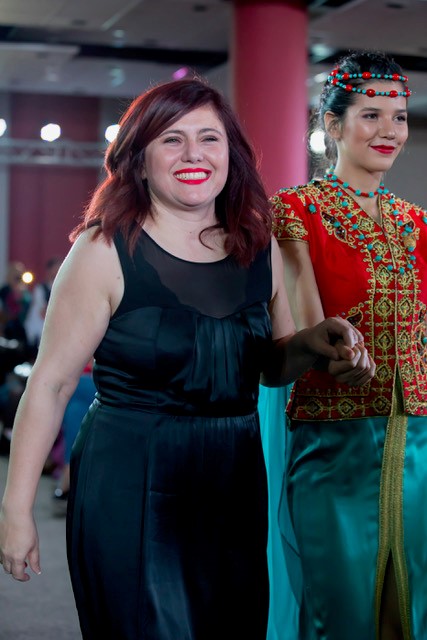 On the occasion of the celebration of the 10th anniversary of the fashion house "FAB creations", the model maker has managed to reconcile authenticity and modernity in this new collection, rich in 30 beautiful outfits, having all won the admiration of the public, by the harmony and the diversity of their colors, the high sense of creativity of the stylist and the excellence of the work accomplished to enhance the Algerian heritage.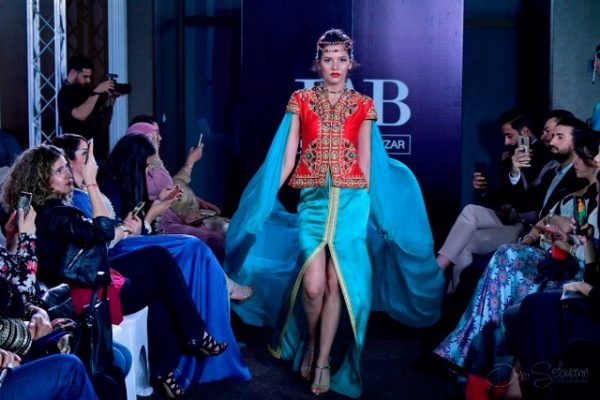 The designer has revisited, with her new collection, the Algerian heritage with great nostalgia, offering authentic outfits made by Algerian hands, while preserving the know-how of generations of stylists and couturiers. In this collection, Faïza Antri Bouzar has brought a touch of modernity to traditional models, giving them more elegance and beauty and adapting them to the latest fashion trends.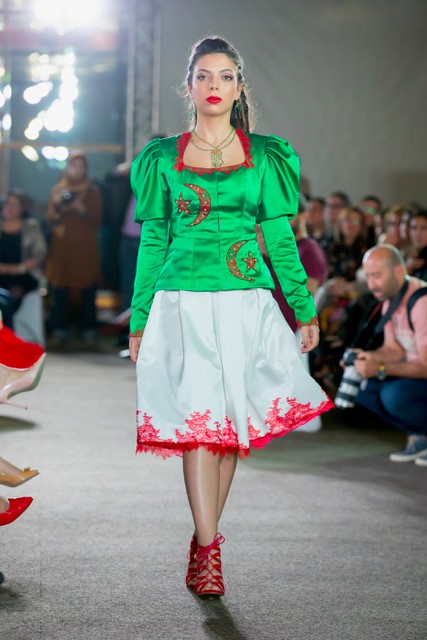 This collection which cost the stylist "a lot of time, but above all a considerable effort", gave shape to works of art, fruit of a long and deep research work in the techniques used and the quality of the fabrics used .
Organized in the presence of fashion lovers, artisans, models, fabric traders from different regions of the country, the parade included various models, having been inspired by traditional Algerian attire, notably the Algerian Karakou. To this end, the designer said she loved this outfit which no longer arouses the same interest in Algiers, which prompted him to choose the fashion world.
Faïza Antri Bouzar modernized the karakou, by varying its shape and colors, offering elegant jackets distinguished by their cut and embroidery and opting for unusual colors for this type of outfit. She also revisited the Badroun, to which she made certain modifications to be fashionable, even transforming it into evening dresses. The Constantinoise dress was also present at this parade, alongside the "Blousa", the "M'lahfa" and the Kabyle dress, declining modern and authentic models with the scents of the great civilized cities which still remain witnesses of the authenticity and richness of the Algerian heritage, like the Casbah, Tipasa and Constantine and its market (souika).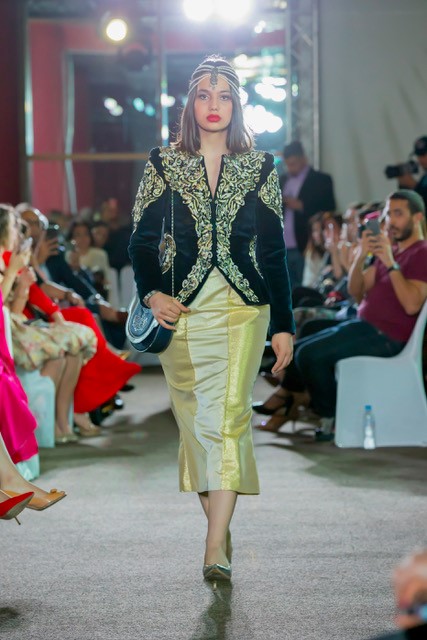 In the first part of the show, the models wore 15 dresses from the new innovative collection, with gold and silver jewelry, designed by the stylist herself, while the second part included 15 other dresses worn with jewelry in gold and silver designed by Faiza's brother. Holder of a higher diploma in commerce obtained in France, Ms. Faiza Antri Bouzar participated in several events abroad including "Ramadaniat Beyrouth" in 2016, a parade in Kuwait and "Fashion week Philadelphia" (USA) in September 2016, in addition to other fashion shows organized in Algeria.
Tribute to the prestigious past of traditional Algerian attire: New collection of Faïza Antri Bouzar