White Fruit Cake
White Fruit Cake Recipe.
How to Make White Fruit Cake.
Check below for printable version of White Fruit Cake.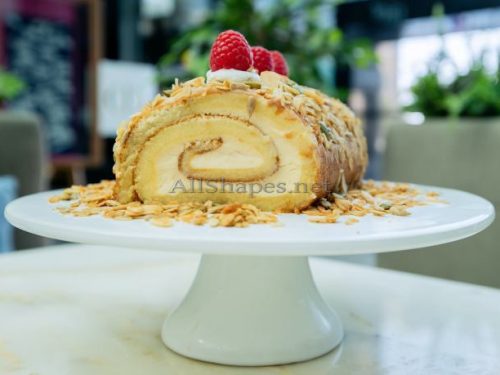 Print Recipe
Ingredients
1 Cup butter

1 Cup sugar

1/2 Teaspoon lemon extract

1 Teaspoon vanilla

1 Teaspoon salt

1/2 Cup sherry

1 Teaspoon almond extract

1 Teaspoon rosewater

6 Slices pineapple (crystallized)

1 Cup crushed pineapple and juice

1 Cup fine coconut

1/2 Lb. almonds (sliced)

1 Lb. red cherries (candied)

1/2 Lb. mixed citrus peel

1 1/2 Lbs. sultana (large white raisins)

3 Cups flour

1 Teaspoon baking powder

4 Eggs (separated)
Instructions
Strep 1
Plump raisins night before with pineapple juice overnight.  First bring to boil, cool. Get fruit ready; nuts, raisins then sprinkle sherry  over all. 
Step2
The next morning - cream butter and sugar, add lemon, vanilla, almond and rosewater.  Add unbeaten egg yolks one at a time.
Step 3
Beat well, add coconut, beat pineapple, and add sherry and beat.  Add flour with baking powder
Step 4
  Add floured fruit and nuts.  Fold in egg whites which have been beaten stiff.   Spoon into two 9x5x2 inch pans and small pan.  Bake 300 degrees for 2 1/2 to 3 hours or until done
---
Book Part or All of Your Next Adventure
Helping people all over the world learn about travel. Book Your Vacation!
---
We have partnered with a job search database and portal, so you can find millions of jobs (IT jobs, Nursing, Engineering, Doctor, Handyman, Contractors) from our website and apply jobs for free. Just change keyword and city of your choice and hit search.
Search Millions of Chef Jobs
---
Amazon Affiliate Disclosure Notice
Allshapes.net is a participant in the Amazon Services LLC Associates Program, an affiliate advertising program designed to provide a means for sites to earn advertising fees by advertising and linking to Amazon.com. Amazon, the Amazon logo, AmazonSupply, and the AmazonSupply logo are trademarks of Amazon.com, Inc. or its affiliates.
Tags:
White Fruit Cake