Complete Guide On How to travel Iceland?

---
---
Iceland is a European country characterized by geysers, volcanoes, lava fields, and hot springs. Most of Iceland has mountains and valleys and hence most of the people live in its capital city, Reykjavik. There are over 30 hot volcanoes and geysers which attract tourists.
Iceland is termed as both the land of fire and ice such as the largest glacier in Europe to crystalline caves. One of the most important thing that people visit Iceland is the northern lights. You all might be thinking of how to travel Iceland easily.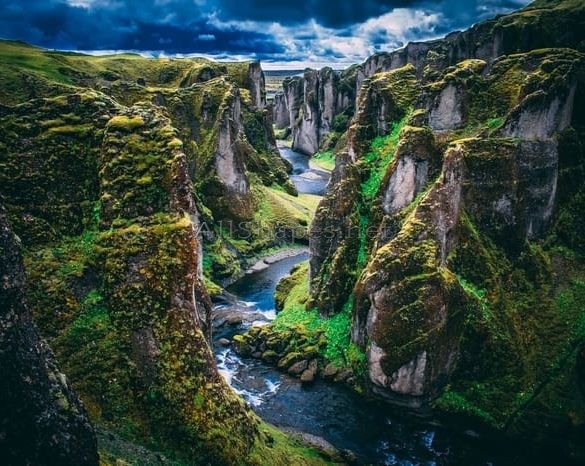 There are four big airports in Iceland that connect Iceland with the rest of the world: one international and three domestic. They are as follows:
Keflavik International Airport
Reykjavik Domestic Airport
Egilsstaðir Domestic Airport
Akureyri Domestic Airport
Some airlines do offer discounted flights to Iceland such as:
Air Canada
Norwegian Airlines
Czech Airlines
British Airways
Lufthansa Airlines
Austrian Airlines
Euro wings Airlines
Finnair

Which places to travel in Iceland?
Iceland has many natural sightseeing places such as:
The Blue Lagoon: It is situated in Reykjanes Peninsula, 40km from the capital city Reykjavik. This place has many geothermal stations and the water here is rich in minerals. Visitors can enjoy live water massage, geothermal stations, and luxury lounges.
Gullfoss Waterfall: These waterfalls are situated in south-western Iceland. These cataracts and cascades that flow 32-meters high. In summers you will also find the arch of the rainbow on the horizon. Moreover, you can hike around in the banks of Hvita River.
Grundarfjordur: It is known as the fishing town in Iceland because of its connection with the Greenland Sea. This city features Mount Kirkjufell which has many waterfalls.
Myrdalsjokull Glacier Park: This city experiences heavy snowfall and glaciers. The snow-packed fields of this city are captivating. Fimmvorduhals pass and the ridges of Eyjafjallajokull are the two main spots of Myrdalsjokull Glacier Park.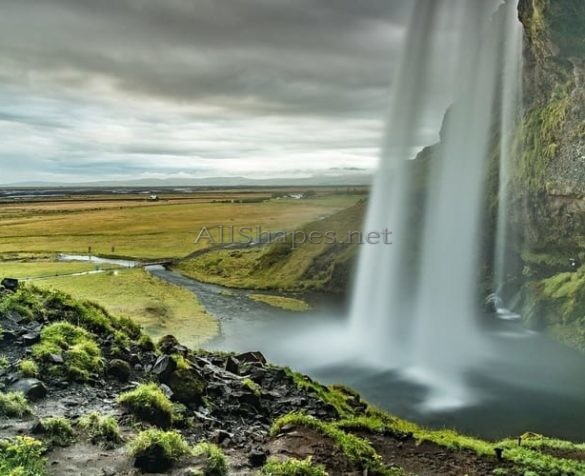 Overall, below 11 places our team highly recommend to travel in Iceland.
Húsavík

Siglufjörður

Akureyri

Vík í Mýrdal

Selfoss

Reykjavik

Hafnarfjörður

Seyðisfjörður

Ísafjörður

Kópavogur

Vestmannaeyjar

Before you travel Iceland
Before you travel to Iceland, there are certain things you must need to consider. The blue lagoon is a very busy and expensive place so before you travel to Iceland remember to pre-book your tickets to avoid inconvenience. Weather in Iceland shifts dramatically so make sure you keep the weather in mind before you travel.
The northern lights in Iceland are visible only in winters but due to many factors, those lights vanish away so don't get worried if you don't find northern lights during winters. If you want to enjoy large glaciers and winter animal you must visit Iceland in winter. The Transportation Security Administration (TSA) of Iceland makes sure that all the passenger are traveling without prohibited items.
Such prohibited items include oversized electronics, aerosols more than 100ml, explosive chemicals, and flammable liquids. There are some important documents to double-check before you travel such as the Passport, your Driver's license, insurance card, and visa.

What to wear? What to buy?
Weather in Iceland is unpredictable so you must pack these clothes for your ease:
Waterproof Hiking Shoes
Waterproof Jacket
Sweater
Long-Sleeved Shirts
Hiking Pants
Gloves
Overcoat
Winter Hats
Swimsuit
When in Iceland you will find plenty of stuff to buy for your loved ones such as:
Fisherman's Sweater
Reindeer Pelts
Outdoor Gear
Beauty and Skincare
Liquor
Licorice
Music
Most surprising things about visiting Iceland!
While you all now have the answer of how to travel Iceland, here are some interesting facts for your perusal:
Icelanders believe in elves
Iceland and Ohio are the same sizes
Volcanic eruption happens every 4 years
Iceland has no forests
There are no McDonald's franchises in Iceland
Coca-cola consumption per GDP is more than any country in the world
It is illegal in Iceland to pet snake, lizard or turtle.
Iceland is the only mosquito-free country in the world
Icelandic words to know before vacation
Icelandic is the official language of Iceland. Some of the easy Icelandic words that will make your travel easy are enlisted below:
Já-Yes
Nei-No
Takk-Thank You
TakkFyrir-Thank You Very Much
ÞúErtVelkominn/GerðuSvoVel-You're Welcome
Vinsamlegast/Takk-Please
Fyrirgefðu-Excuse Me
Halló/GóðanDaginn-Hello
HvaðHeitirÞú?- What Is Your Name?

Weather in Iceland
In summers Iceland features a moderately cold climate to travel with ease. Many hikers visit Iceland in summers to visit all the possible spots while people who love northern lights visit during winters. Every day there is more than 60% of the chance to rain. In extreme winters, like in January and February, the weather goes wild and extremely cold.
Safety Tips
Before you travel to Iceland you must know some emergency numbers for rescue teams. Before you decide to visit a spot refer to the weather forecast to avoid any inconveniences. Snow-packed roads are slippery and can hinder smooth drive; therefore, you must only travel on the road if it's clear to avoid any accidents. Geothermal spots can be hot so you must be very careful and focused before you visit volcanoes and hot springs. The ocean can go wild due to extreme weather and dangerous waves so it is not advisable to go near oceans alone, without any precautions.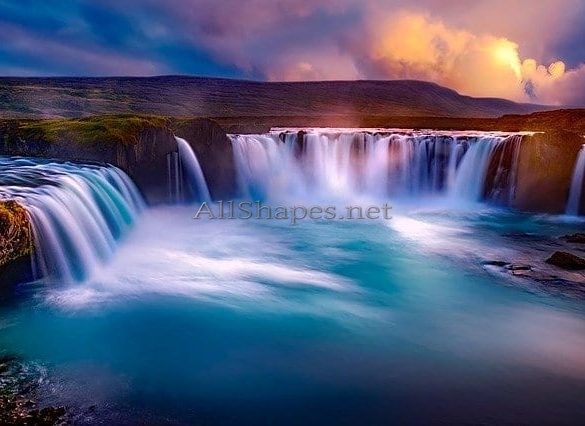 Map Of  Iceland | Google Map Of Iceland
YouTube Video – Iceland Travel Guide (No BS) – Best Things to do in Iceland
YouTube Video – Iceland Vacation Travel Guide | Expedia
FAQs
There is an international airport in Reykjavik that connects Iceland with the rest of the world
Are credit cards accepted?
Credit cards are accepted at every other market and restaurants. However, it is advised that you keep along with some cash all the time. Due to bad weather credit card server links can go down and affect your transaction.
Is Iceland safe to travel?
According to the Global Peace Index, Iceland was the safest country in 2019. Crime rates are extremely low.
Iceland has an area of 40 thousand square miles
Do I need a visa to travel Iceland?
Iceland offers visa-free entry for many nationalities. For more information regarding visa eligibility visit the Iceland foreign affairs ministry website.
Conclusion
You all now know how to travel Iceland and get amazed by its captivating beauty and natural wonders. Travel Iceland and increase your travel score.
Bibliography
https://www.kimkim.com/c/iceland-frequently-asked-questions
https://www.travelandleisure.com/travel-tips/how-to-travel-to-iceland
https://guidetoiceland.is/best-of-iceland/top-11-travel-tips-in-iceland