Why & How to Travel Italy? With Images, Videos, Tips

---
---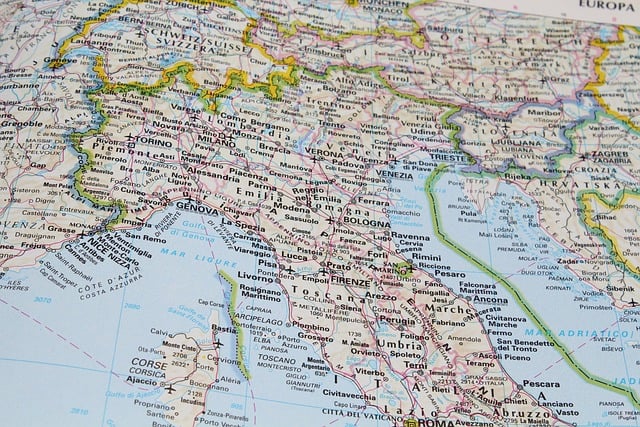 Italy is Europe's most attractive and charming city. Rome, the capital of Italy is located on the Italian Peninsula near the river Tibet. Rome is an epitome of ancient European structures and civilization. Covering an area of about 300,000 km2, it embodies and represents Western culture. Italy has unmatched food, architecture, scenery, and breath-taking art. It's convenient to travel Italy due to a network of following international airports:
Rome/ Leonardo the Vinci International Airport (FCO)
Bologna Guglielmo Marconi International Airport (BLQ)
Malpensa International Airport (MXP)
Let's read more on Travel Italy. The world's seventh largest economy, the Republic of Italy, is located in the heart of the Mediterranean Sea. It has an area of 301,340km2 and a population of 60,483,973. It has emerged from the Roman Empire, which was one of the greatest European empires to have ever existed.
Italy is brimming with world-class art and architecture, timeless natural scenery and a food and wine scene against which all others are judged. Roam the lively streets of the Eternal City of Rome, and see the Colosseum in its massive, ancient glory. Check out the unmistakable Duomo ("dome") of Florence, and taste your way through the wineries of the nearby Chianti hills. Cruise to Italy and ride a gondola down the serpentine canals of Venice, and see brilliant gold mosaics of St. Mark's Basilica. Or hike volcanic Mount Vesuvius and refuel with a classic Neapolitan pizza in Naples.

Which places to travel in Italy?
Italy has abundant places worth exploring and enjoying. Each city has numerous enticing and charismatic places. Some of them are as follows:
The Colosseum:This oval shape amphitheater is located in the center of Rome. It is built with materials such as tuff, concrete, and limestone in 70 AD. It's an ancient heritage developed thousands of years ago.
Trevi Fountain:It's a cultural representation of Italian culture, situated in Rome. It is one of the largest Baroque fountains of Rome. Trevi Fountain means "Three Street Fountain" as it is located on the junction of three streets. Trevi fountain uses 2,824,800 cubic feet of water every day.
Tuscany:It is located in central Italy. The scenic beauty of fascinating lush green hillside towns is worth a visit. It's also famous for its Italian cuisine and wine. It consists of a beautiful combination of hills, mountains, and sea coasts. Florence, Siena, and Pisa are the fame of Tuscany.
Florence:The capital of Tuscany, is a paragon of architectural masterpieces. It holds significance because of religious buildings. Florence is a touristy place due to its rich artistic charm and history of centuries. The Florence Cathedral skyline is a must-see when in Italy.
Siena:It is a romantic, calm, and peaceful city located in Tuscany. Numerous churches, palaces, and monuments are located in Siena. It is known for its picturesque characteristics. Gothic buildings and appealing mosaics are also found here.
Milan:Milan is Italy's center of design and fashion. It is the most contemporary and successful commercial city in Italy. Milan is known as the "Moral Capital" of Italy.
Before you travel to Italy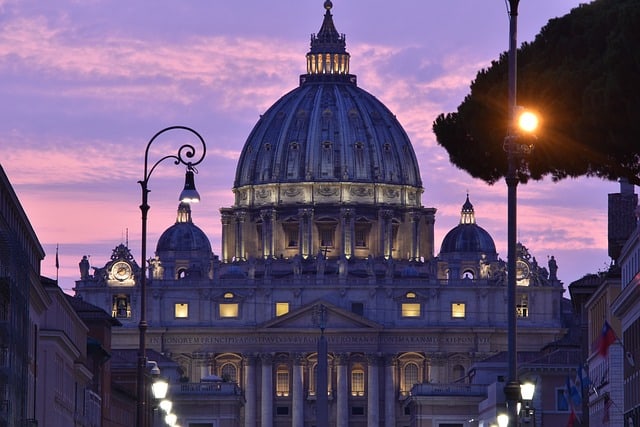 Despite the plenty of reasons to travel Italy, you need to bear a few important points in mind. Dressing sense is subject to judgment by Italian people, hence keep your dressing good enough to create a positive impression. Since Italy is a cosmopolitan, crowded and touristy place, its prone to thefts, so its important to take care of belongings. Italian coffee is very distinctive to the traditional American one, so this new flavor busting drink is worth a try. As the famous line goes: "When in Rome, do as the Romans do", so try to immerse yourself in the Italian culture to enjoy the true hospitality and social culture of Italy. It is important to remember that most restaurants start serving after 7 pm hence plan your dinning's carefully.
What to wear? What to buy?
Italy is a cosmopolitan city where people wear fashionable clothes. In order for you to create a positive impression, you must wear fashionable and chic clothes such as:
Shorts
Tops
Stylish Jumpsuits
Pants
Jackets
People from states prefer to buy Italian goods for their loved ones. Italian products are durable and intricate. Some of the Italian products that travelers buy are:
Borsalino hats
Venice negligees
Olive oil
Leather bags
Eau d' Italie Products
Pastiglie Leone Candies
Wine
Cashmere Shawls

Italy Visa Application Requirements
The online user-friendly visa application portal makes it even more facile to travel Italy. A number of transit/ tourist visa options are available.
Italy Visa Application Form – https://www.schengenvisainfo.com/download-schengen-visa-application-form/italy/
mount is 206.58€ per person and 118.79€ per two and more persons, plus the daily amount is 27.89€ per person and 17.04€ per two and more persons.

A cover letter. A personal letter in which you explain why you are applying to visit Italy, how long you plan to stay, when will you leave and other details.
Proof of civil status. This could be a marriage certificate, birth certificate of children, death certificate of spouse, etc.
Checklist. Tick the documents submitted and add this checklist to your application file.
Italy Entry Requirements
All EU / EEA nationals will only need to present an identification document to enter Italy, due to the common travel area of the Schengen Zone, part of which Italy is.
On the meantime, if you are a non-EU/EEA traveller wishing to visit Italy, San Marino or Vatican, you will need to present the following at the Italian port of entry, in order to be permitted to enter:
A valid passport or travel document. Valid for at least three more months beyond their planned date of Exit from Schengen, and issued within the last 10 years.
A visa – if they are subject to Italian visa regime.
*British passport holders are exempt from the criteria of passport validity and issuance date.
Other documents such as an invitation letter from an Italian host, proof you have the financial means for a trip to Italy or a round-trip ticket, may be required from you. For more information in this regard, contact the local consular services of Italy in your country of residence.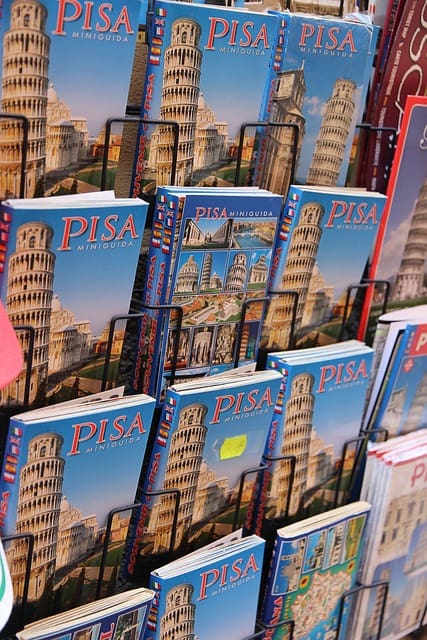 The most surprising thing about visiting Italy!
There are many surprising facts about Italy. Italy has three of Europe's largest volcanoes: Etna, Stromboli, and Vesuvius. While most of you've considered pizza as the prime Italian dish but the pasta was invented in the 4th century hence making it the initial Italian dish. You all might know that the place you'd travel to be called Italy. It is called the Italian Republic like the people's republic of China (PRC). Italy has several hills and mountains with a wide range of cattle species. Many different kinds of cheese and cheese products were discovered in Italy. Because Italy lies on the tectonic plate, it encounters more earthquakes than the rest of Europe does.
Italian words to know before vacation
Some of the Italian words that will ease your life while you travel Italy are enlisted below:
Buongiorno – Good morning, good day
Buonagiornata – good day
Buonpomeriggio – Good afternoon
Buonasera – Good evening
Buonaserata – Good night
Buonanotte – Good night
Ciao – Hello
Arrivederci – Goodbye
ArrivederLa – Goodbye
Ci vediamo – See you
Italy Cruises information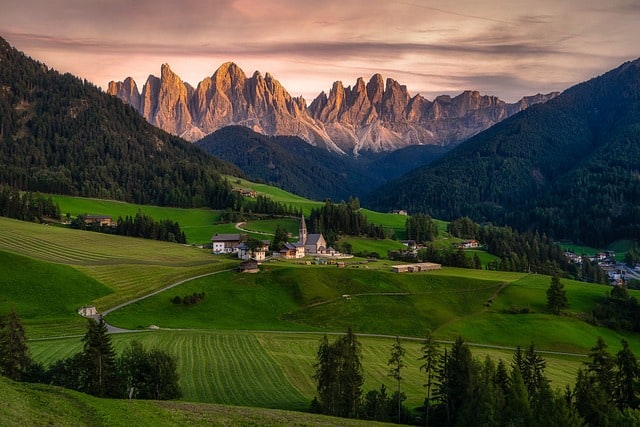 Enjoy guaranteed savings on your select voyages with our new Assured Savings. Cruise to Italy and visit some of the world's most beautiful and historic cities on your all-inclusive Italy cruise vacation. Experience the magnificence of the peninsula along the Mediterranean coastline as you travel through the Tyrrhenian Sea, Ionian Sea and Adriatic Sea. Home to some of the most iconic works of art and exquisite cuisines, an Italian cruise is one not to miss.
Italy Cruise Tickets 1.           Book Italy Vacation Cruise Tickets 2.

Weather in Italy | Best time to travel to Italy
In central Italy, winds blow throughout the ear because this part is not protected by mountain ranges. In Northern, Italy summers are hot whereas winters are very cold characterized by heavy snowfall. Italy has a Mediterranean type of weather where summers are very hot while the winters are mild to moderate. Therefore Italy has a mixture of weather patterns.
Safety Tips for to travel Italy
Some important tips about travelling to Italy can help you travel safely. First of all, you should never advertise your wealth. Instead, you should keep all your belongings safe. Some safety tips to follow while you travel Italy are mentioned below:
Keep your belongings safe, in the hotel room
While on the beach keep an eye over your valuables
Travel cashless, such as an international credit card or the traveler's check
Map Of Italy | Google Map Of Italy
FAQs
Is non-carbonated bottled water widely available?
Yes, it is available at supermarkets "acqua naturale"
Is milk usually served in restaurants?
You can find milk too in supermarkets
Do you need a visa to enter Italy?
It depends on your citizenship. Italy offers visa-free entry to many nationalities. For more information regarding the eligible countries visit the Italy foreign ministry website
YouTube Video | TUSCANY ITALY TRAVEL GUIDE ‣‣ 5 Day Road Trip Itinerary
YouTube Video | 10 Best Places to Visit in Italy – Travel Video
Conclusion
Italy is a beautiful city with captivating architecture; therefore; Italy is home to millions of travelers. Travel Italy and increase your travel score.
BIBLIOGRAPHY
https://www.earthtrekkers.com/15-best-places-visit-italy/
https://www.lonelyplanet.com/articles/planning-your-first-trip-to-italy
https://www.italiansrus.com/faq/travelfaq.htm