Why & how to travel in India?

---
---
India is a South-Asian country with a multitude of cultures and traditions. India is the seventh-largest and the second-most populous country in the world. Travelers can fly to India as many good airlines offer direct flights to India. From November to March flights are expensive because it is the best time to visit India. During other seasons flights are relatively cheaper but during major Indian festivals such as Diwali and Holi, the flights get very expensive. You can travel in India by bus, metro, and cheap intercity flights. Public transport is not considered safe to travel but metro trains between major cities can help you travel easily. If you want to travel in a far-flung domain many national airlines do offer cheap intercity flights that you can take. Some of the airlines that entertain intercity flights are IndiGo, GoAir, and Air India Express.

Which places to travel in India?
India is rich in architecture that delivers an amazing place. Some of them are enlisted below: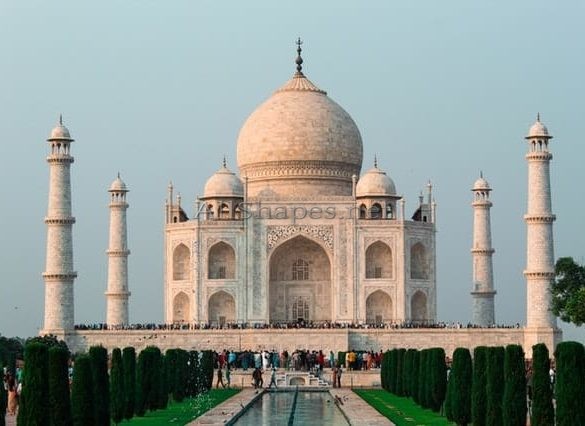 Jaisalmer:It is a desert located in the western Rajasthan. It is called the "Golden City" because of the golden architecture this city displays. Its bazaar is still one of the most visited places.
Gokarna:Gokarna is located in the north of Mangalore and in between the beaches and the Western Ghats. It has many religious temples for Hindus such as Mahabaleshwar Temple hence is their pilgrimage destination. Visitors find this place as an alternative of Goa-the queen of beaches.
Taj Mahal:Taj Mahal is one of the Seven Wonders of the World. It was built by the Mughal emperor, Shah Jahan for his beloved wife Arjumand Begum. Tourists visit this place to see the utmost intricate architecture.
Varanasi:Varanasi is also known as the "city of lights" and is one of the oldest cities in the world. Thus place too has a holy and spiritual significance for Hindus because of the Ganges River that flows in the vicinity. Thousands of pilgrims visit this place to fulfill their religious rites and duties.
Amritsar:Amritsar is the home to Sikhs and hence is termed as the "Sikh holy city". It has the Golden Temple that captivates tourists. Amritsar is the largest city in the Indian Punjab and is famous for its delicious Indian Cuisines.

India travel visa
Entry exit & travel visa requirements
All U.S. citizens need a valid passport and valid Indian visa to enter and exit India for any purpose (also see Special Circumstances section below). Please ensure you have the correct type of visa for your planned activity in India.  If you have the incorrect visa you may be refused entry.  Many visitors, including those on official U.S. government business, must apply for visas at an Indian embassy or consulate abroad before entering the country. Click here for India eVisa website
U.S. citizens seeking to enter India solely for tourist purposes, and who plan to stay no longer than 60 days, may apply for an electronic travel authorization at least four days prior to their arrival in lieu of applying for a tourist visa at an Indian embassy or consulate.  Please visit the Indian government's website for electronic travel authorization for additional information regarding the eligibilities and requirements for this type of visa.  Without the electronic travel authorization visas are not available upon arrival for U.S. citizens. If you do not have a valid passport and visa you may be denied admission. The U.S. Embassy and Consulates General in India cannot assist you if you arrive without proper documentation. Please carry photocopies of the bio-data page of your U.S. passport and the pages containing the Indian visa and Indian immigration stamps. If your passport is lost or stolen, copies will help you apply for a replacement passport and an exit visa from the Indian government. Replacing a lost visa, which is required in order to exit the country, may take three to four business days.
U.S. citizens wishing to visit India are responsible for requesting the correct type of visa from the Indian Embassy or Consulate. There are generally no provisions for changing your immigration category (e.g., from tourist to work visa) once you have entered the country. Indian visa regulations change frequently, often with little advance notice, and changes may be poorly advertised and inconsistently enforced. Travelers are urged to check the website of the Indian Embassy in Washington, D.C. before any travel to India to review the most current information. Indian visas may be obtained in the United States through Cox & Kings Global Services, the Government of India's visa contractor. Diplomatic and Official visa applications, however, are accepted directly at the Indian Embassy and Consulates. Please review the information on the Cox & Kings Global Services website to determine your purpose for travel and the most appropriate visa category. All U.S. government employees, including military personnel, must obtain country clearance for travel to India. Once you have received your visa, check it carefully to ensure that the type of visa and number of entries is appropriate for your travel plans.
U.S. citizens of Pakistani origin or descent are subject to administrative processing and should expect additional delays when applying for Indian visas.
Foreign citizens who visit India to study, do research, work, or act as missionaries, as well as all travelers and residents planning to stay more than 180 days, are required to register their visit or residency within 14 days of arrival with the Foreigners Regional Registration Office (FRRO) closest to where they will be staying in addition to having the appropriate visa when they enter India. The FRRO maintains offices in New Delhi, Mumbai, Chennai, Hyderabad, Kolkata, Bengaluru (Bangalore), Lucknow, Calicut, Goa, Cochin, Trivandrum, and Amritsar. District Superintendents of Police serve as Foreigners Registration Officers (FROs) in all other places. We recommend all U.S. citizens review the entry requirements described on the Frequently Asked Question (FAQ) section on the Indian Bureau of Immigration website.
If you overstay your Indian visa, or otherwise violate Indian visa regulations, you may require clearance from the Ministry of Home Affairs in order to leave the country. Generally you will be fined and, in some cases, may be jailed for months. Visa violators seeking an exit clearance are requested to schedule an online appointment at the Ministry of Home Affairs website before visiting the Visa Facilitation Center at The Ministry of Home Affairs, Foreigners Division, NDCC-II Building, Sai Singh Road, New Delhi 110001 (tel. 91-11-2343-8037). Processing of an exit visa under these circumstances can take up to 90 days and decisions will be made on a case-by-case basis.
For the most current information on entry and exit requirements, please contact the Embassy of India at 2536 Massachusetts Avenue NW, Washington, DC 20008, telephone (202) 939-9806 or the Indian Consulates in Chicago, New York, San Francisco, Atlanta, or Houston. Outside the United States, inquiries should be made at the nearest Indian embassy or consulate.
General information regarding Indian visa and immigration rules, including the addresses and telephone numbers for the FRRO offices, can be found at the Indian Ministry of Home Affairs Bureau of Immigration website.
HIV/AIDS RESTRICTIONS: There are no disclosure requirements or restrictions for HIV/AIDS patients who enter India on a tourist visa. Disclosure regarding HIV/AIDS is required of anyone seeking a resident permit in India. Foreign residents found to be suffering from HIV/AIDS will be deported. Please verify this information with the Embassy of India before you travel.
Find information on dual nationality, prevention of international child abduction and customs regulations.

Embassies and Consulates
Shantipath, Chanakyapuri
New Delhi – 110021
India
Telephone: +(91) (11) 2419-8000
Emergency After-Hours Telephone: +(91) (11) 2419-8000
Fax: +(91) (11) 2419-0017
[email protected]
The U.S. Embassy, New Delhi serves American citizens in the Indian
states of Delhi, Haryana, Himachal Pradesh, Jammu and Kashmir,
Punjab, Rajasthan, Uttarakhand, Uttar Pradesh, and the country of
Bhutan.
Consulates
U.S. Consulate General Mumbai (Bombay)
C-49, G-Block, Bandra Kurla Complex
Bandra East, Mumbai 400051
India
Telephone: +(91) (22) 2672-4000
Emergency After-Hours Telephone: +(91) (22) 2672-4000 If you
are calling from within India, but outside Mumbai, first dial 022.
Fax: 91-(0)22-2672-4786
[email protected]
The Consulate General in Mumbai provides consular services for the
states of Goa, Gujarat, Chhatisgarh, Madhya Pradesh, Maharashtra,
Diu and Daman, and Dadra and Nagar Haveli.
U.S. Consulate General Kolkata (Calcutta)
5/1 Ho Chi Minh Sarani
Kolkata – 700 071,
West Bengal, India
Telephone: +(91) (33) 3984-2400
Emergency After-Hours Telephone: +(91) 99030 42956 or
+(91) (33) 3984-2400 then dial "0"
Fax: +(91) (33) 2282-2335
The United States Consulate General in Kolkata provides consular
services for the states of Bihar, West Bengal, Jharkhand, Nagaland,
Mizoram, Manipur, Meghalaya, Arunachal Pradesh, Sikkim, Tripura
and Assam.
[email protected]
U.S. Consulate General Chennai (Madras)
220 Anna Salai at Gemini Circle
Chennai, India 600006
Telephone: +(91) (44) 2857-4000
Emergency After-Hours Telephone: (0) 44-2857-4000. Ask for
American Citizen Services.(Within India, but outside Chennai, first
dial 044. From the United States, first dial 011-(91) (44) )
Fax: +(91) (044) 2811-2020
The Consulate General in Chennai provides consular services for the states of Tamil Nadu, Karnataka, Kerala, and the Union Territories of
Andaman and Nicobar Islands, Pondicherry and Lakshwadeep
Islands.
[email protected]
U.S. Consulate General Hyderabad
Paigah Palace
1-8-323, Chiran Fort Lane
Begumpet, Secunderabad 500 003
Hyderabad, India
Telephone: +(91) (40) 4033-8300
Emergency After-Hours Telephone: 4033-8300, and ask for
American Citizen Services.(If calling from within India, but outside Hyderabad, first dial 040. From the United States, first dial 011-(91) (40) .)
Fax: 4033-8306
The Consulate General in Hyderabad provides services to the U.S.
citizens in the Indian states of Andhra Pradesh, Telangana, and
Odisha.
[email protected]
Before you travel to India
India hosts multitudes of cultures and traditions. The country has innumerable different ethnicities, cultures, and religions such as Hinduism, Buddhism, and Sikhism, yet all live in harmony and peace. The currency in India is the Indian Rupee that comes in 5, 10, 20, 50, 100, 500, and 1000 cash notes. ATMs are present throughout the country to facilitate the visitors; therefore, your card must have enough money to travel to India. While most of the parts are safe to travel, some have high crime and theft rates so you must take care of your belongings. The LGBTQ was made legal since 2018 so you might see some unusual bonding patterns, but in some conservative areas like Rajasthan this practice is still considered as a taboo. Before you travel in India there are certain things and rules you must abide by. Indian culture is quite modest and religious so you must follow and respect their religion and thoughts. Therefore, you should cover yourself conservatively.

What to wear? What to buy?
While you travel in India, you will find a mix of arid and moderate climate. Different regions have different climates. Some of the clothes you can wear are enlisted below:
Light Jumpsuits
Kurtas
Cotton Shirts
Maxi-Shirts
Flowy Harem Pants
Kimonos
Indian culture is classified into segments of different cultures. There are many items you'd love to buy for you loved ones such as:
Jewelry
Textiles
Pashmina Shawls
Tea
Shoes and Handbags
Skin Care Products
Scented Products
Folk Books
Most surprising things about visiting India!
There are many surprising facts about India that will amaze you. India has the largest postal service in the world with over 1.5 lac post offices. Even there is a floating post office in Srinagar. The Kumbh Mela is one of the largest gathering of people with over 75 million pilgrims. The gathering is so huge that it is easily visible from space. Mawsynram, a small village on Khasi hills is the wettest city in the world because it records the highest rainfall level in the world. India also has the highest football ground in the world which is built on a height of 2500 meters. Other than that India is the second-largest English speaking country.

Hindi words to know before vacation
नमस्कार-Hello – Namaskar
स्वागत-Welcome – Swagat
सुप्रभात-Good Morning – Suvaprabhat
नमस्ते-Goodbye – Namaste
धन्यवाद-Thank You – Dhanyabaad
हाँ-Yes – Haan
नहीं-No – Nahin
माफ कीजिए-Sorry – Maaf Kijiye
मै अच्छा हूँ ।-I am fine – Mai Accha Hun
Weather in India
India is a home to an array of different climate. It has a tropical climate in south to moderate in the north. The climate is greatly affected by Himalayas in the north to Thar in the south while coastal regions have Hawaii like weather.
Safety Tips for travel in India
Some of the tips while you travel in India are enlisted below:
Wear less revealing clothes
Don't wear expensive jewelry
Don't accept free food or rides
Be aware of the pickpockets and thieves
Avoid going out late night
Carry your cellphone along with you
Use google maps if you face difficulties
Be confident while speaking to strangers
Map Of  India | Google Map Of India
YouTube Video | Top 24 Coolest Places to Visit in India | India Travel Guide
YouTube Video | The Truth about Travelling India… (not what you think)
FAQs
Is the water safe to drink and the food safe to eat?
Mineral and filtered water is safe to drink while tap water is unsafe
What medicines should I bring from back home?
Street foods can upset your stomach so bring along some diarrhea tablets
What/how should I pack when travelling to India?
Ear plugs, insect-repellent, sunscreen and charcoal tablets
How should I dress when visiting religious sites (i.e. temples)?
Clothes that cover your shoulder and knees must be worn
Conclusion
If you want to spend your vacations happily and visit different places within the same country then India is the best option you must consider. Travel in India and increase your travel score!
Bibliography
https://www.traveller.com.au/india-for-beginners-what-you-need-to-know-33jw2
https://www.lonelyplanet.com/articles/5-tips-for-india-first-timers
https://www.roughguides.com/destinations/asia/india/
https://travel.state.gov/content/travel/en/international-travel/International-Travel-Country-Information-Pages/India.html