Travel in Thailand: A Complete Guide

How to travel Thailand

---
---
Thailand is a Southeast Asian country. Travelers from all around the world fly to Thailand specifically for the beaches which provide an epic view with its luxurious white sand, lush green hills and crystal-clear warm water. The coastline stretches to approximately 2000 miles and 8000 islands. You will find a wide range of transportation facilities to travel in Thailand; that includes tuk-tuk that is motorized rickshaws and they can drop you to your destination faster than the taxi, reasonable subway taxi, ferry, seaplane and long-tail boats of different sizes that use automotive engines. The sky train also glides around in Bangkok and it's the most efficient way to avoid hectic Bangkok's traffic. Many local buses are also available to travel in Thailand.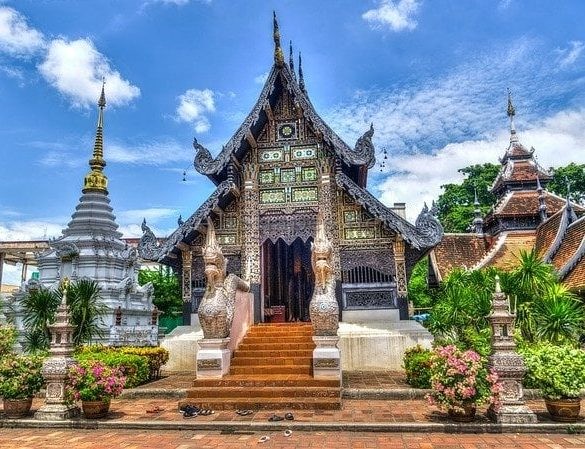 Which places to travel in Thailand?
Thailand is the 50th largest country. It comprises of lush green jungles, incredible beaches, curvy mountains, luxury palaces and temples that displays figures of buddha. The best places to travel in Thailand include Chiang rai; it is constituent of villages, temples and stalls. At night restaurants spring into action and neon light flashes over different stalls that provide an eye-catching view. Other places that are worth travelling are enlisted below:
·         Pai
Is known for its valleys and peaceful atmosphere and its one of the favorite places for visitors because of its waterfall, downtown, traditional food stalls and Santichon; a Chinese village with clay houses.
·         Phanom
rung crowns an extinct volcano and it is also worth traveling in Thailand. Railay is a small peninsula in south Thailand and its only accessible by boats due to high limestone cliffs cutting its access to mainland it has pretty gardens, bungalows, resorts, beaches and its construction is hidden under a dense canopy of trees.
·         Khao Sok national park
Thailand's most beautiful wildlife reserve it is a home for Asian elephants, wild boars, deer, various monkey breeds and tailed macaques and langurs it has a beautiful waterfall and natural swimming pools.
·         Ayuthaya
Consists of approximately 400 Buddhist temples and monasteries wheras Kanchanaburi is admired for its beautiful scenery and national parks and there are several cemeteries, museums, waterfalls and caves.
·         Ching Mai
Also among the flourishing cities in Thailand and is known as historic architecture and hundreds of Buddhist temples. Bangkok is a must-visit place if you travel in Thailand, it is the capital of Thailand and is known for embellishes shrines, spectacular places, vendors on street hawking souvenirs, glittering clubs, temples, and scrumptious traditional food.
·         Khao san
Road is good for visitors cheap shopping and dining and the sky train, taxis and airports there provide visitors a hassle-free journey but on the other hand Bangkok is a concreted jungle with a lot of traffic noise and air pollution.
What you need to know Before you travel
Before you travel to Thailand there are some important things you have to carry. You need a passport that is valid for at least six months, visa, hiking shoes, sunscreen, travel backpack, sunscreen, rain jacket and bathing suit and clothes in accordance to the weather you are traveling at. You should not carry an aerosol with you that exceeds 100ml, explosive and blunt objects that can cause injury.
What to wear? What to buy?
If you are packing your goodies you should remember to keep a few important items with you. The weather in Thailand is hot, humid and has a long monsoon. It is good to feel cool and comfortable for that guys should pack polo shirts button-down collared shirt and golf shorts or Bermuda ones. Ladies should pack skirts and shorts, summer dresses and good-looking tops. Before traveling you should also buy a raincoat because of the rainy season out there.
Most surprising things about travel in Thailand!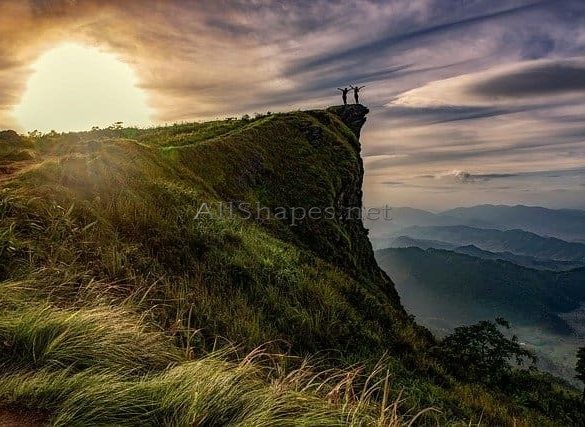 Some amazing things in Thailand will amaze you. If you want something unusual you can have a coffee with your selfie printed at the top from KC selfie coffee at Bangkok. You can also create your eco-souvenir from elephant poo; in Chiang mai  there is elephant poo poo park where you can create paper from collected material.
At the beginning of new Thai year, you will get completely wet on Thai water festival. Further more there is a huge festival organized with food for monkeys, a beautiful temple made of glass bottles, amulet market, Thai lantern festival and you will have an unforgettable shopping experience at Thailand's floating market.
Thai words you should know before you travel
There are a few Thai words that you should know before you travel to Thailand:
Hello – Sawadee khrup/ka
Yes – Chai (khrup/ka)
No – Mai (khrup/ka)
Maybe – Aaj ja (khrup/ka)
Thank you – khop khun (khrup/ka)
Sorry/excuse me – Khor thoad khrup/ka
Where is the restroom– Hong nam yoo tee nai khrup/ka?
I need a doctor- Phom dong gaan hai mor maa raak sa khrup/ka
No worries- Mai pen rai
Can you speak English?- Kun pood paasaa anggrit dai mai
Weather in Thailand
The climate of Thailand is mostly tropical as it is in Hawaii. Therefore, we can enjoy beaches and cocktails in our shorts.
Map Of  Thailand | Google Map Of Thailand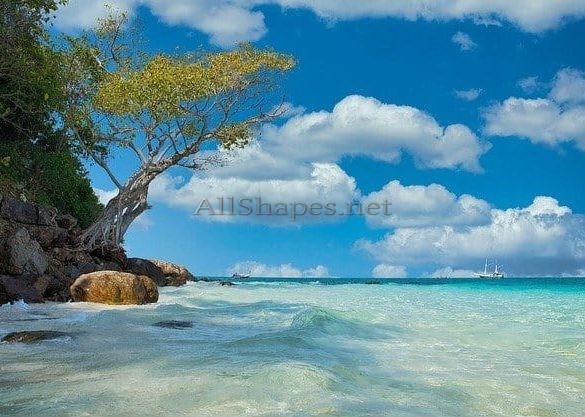 Safety Tips For Travelling Thailand
You should take a mosquito repellent along with you, you should not give away your passport if somebody asks for it and you should think before you act, you should keep your belongings at a safe place including documents, you should keep a life jacket along with you and you should remember to remove sandals before entering temples.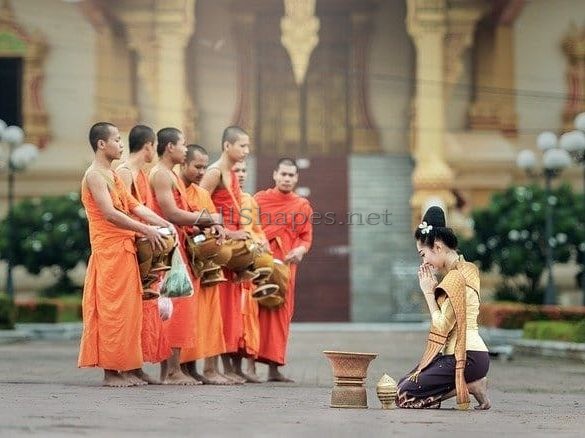 FAQs
What is the Time Zone of Thailand?
The time zone of Thailand is Indochina time
When its peak time to visit Thailand?
November to March is peak season for tourists to travel, it is cool season for most regions of country.
Which Internet services will we use?
All the hotels, beaches, coffee shops have free Wi-Fi service.
Are there any Postal Services?
There are postal services in Thailand that are quite reliable but slow domestic mail can take at least a week to arrive.
YouTube – Thailand Travel Tips: 18 Things Nobody Tells You
Video | A Day In The Life of a Food Vlogger 🌶️ EVERYTHING
Conclusion
Thailand is achingly beautiful and if you are looking to explore Asia Thailand is a good start. The trip will be costly but you will not regret it because the destination is worth traveling and the Pad Thai noodles will shock your taste buds!
Bibliography