---
---
You remember that wonderful spinach salad your mother used to make with the bacon pieces and hot bacon fat and vinegar dressing?
Here is a modernized version using heart-healthy olive oil and tart lemon juice for a brighter flavor – a warm spinach salad.
Warm Spinach Salad Recipe
How to Make Warm Spinach Salad
Check below for printable version of Warm Spinach Salad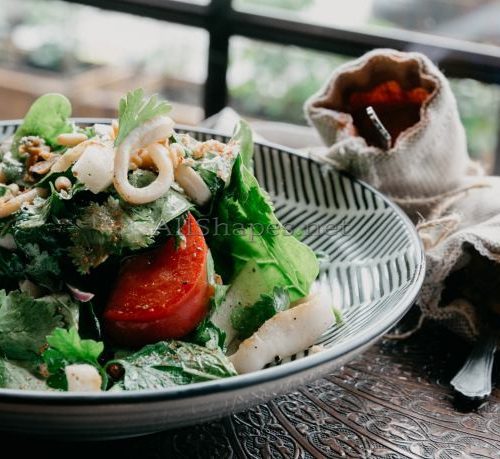 Print Recipe
Ingredients
1/2 lb (225 g) spinach leaves, washed, dried, and torninto large pieces

1/2 lb (225 g) cremini or white mushrooms, thinly sliced

1/2 cup (125 ml) extra-virgin olive oil

3 cups (750 ml) stale French or Italian bread cut into

3/4-inch (2 cm) cubes

2-4 cloves garlic, finely chopped

1/4 cup (60 ml) fresh lemon juice (about 2 lemons)

Salt and freshly ground pepper to taste
Instructions
Combine the spinach and mushrooms in a large bowl. Heat the oil in a large skillet over moderate heat and saute the bread cubes until golden and crisp on all sides. Transfer to paper towels to drain. Saute the garlic in the remaining oil until lightly browned, then whisk in the lemon juice, salt, and pepper. Pour over the spinach and mushrooms and toss. Serve immediately garnished with the croutons. Serves 4 to 6.