Pork, Lima Bean and Jalapeno Soup 
Pork, Lima Bean and Jalapeno Recipe.
How To Make Pork, Lima Bean and Jalapeno.
Check below for printable version of Pork, Lima Bean and Jalapeno.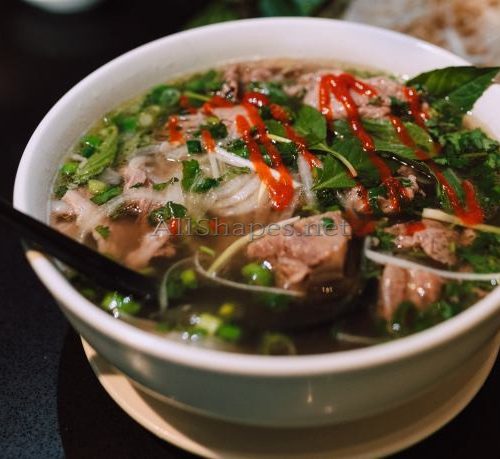 Pork, Lima Bean and Jalapeno Soup
Print Recipe
Ingredients
Pork, Lima Bean and Jalapeno Soup
2 Tablespoon vegetable oil

1/2 Lb. pork shoulder (1/2 inch diced)

1 Medium onion

1 Jalapeno Chile, seeded & chopped

1 Glove garlic, minced

1 Teaspoon dried oregano, crumbled Salt

1 Lb. potatoes, peeled & diced

2 Large carrots, peeled & cut into 1/8th rounds

1 28 oz. Can Italian plum tomatoes, chopped

4 Cups beef stock

1 Bay leaf

1 10 oz. Package frozen lima beans
Instructions
How To Make Pork, Lima Bean and Jalapeno Soup
Heat oil in large pot over medium heat. Add pork, onion, cook until pork browns on all sides-15 minutes. Add jalapeno, garlic, oregano and salt and cook 3 minutes stirring occasionally. Mix in potatoes and carrots. Add tomatoes, then stock and bay leaf. Bring to boil, stirring occasionally. Reduce heat and simmer 40 minutes stirring  occasionally.  Add lima beans and simmer 15 minutes. Adjust seasoning. Discard bay leaf.
---
Book Part or All of Your Next Adventure
Helping people all over the world learn about travel. Book Your Vacation!
---
We have partnered with a job search database and portal, so you can find millions of jobs (IT jobs, Nursing, Engineering, Doctor, Handyman, Contractors) from our website and apply jobs for free. Just change keyword and city of your choice and hit search.
Search Millions of Chef Jobs
---
Amazon Affiliate Disclosure Notice
Allshapes.net is a participant in the Amazon Services LLC Associates Program, an affiliate advertising program designed to provide a means for sites to earn advertising fees by advertising and linking to Amazon.com. Amazon, the Amazon logo, AmazonSupply, and the AmazonSupply logo are trademarks of Amazon.com, Inc. or its affiliates.
Tags:
Lima Bean and Jalapeno Soup
,
Pork